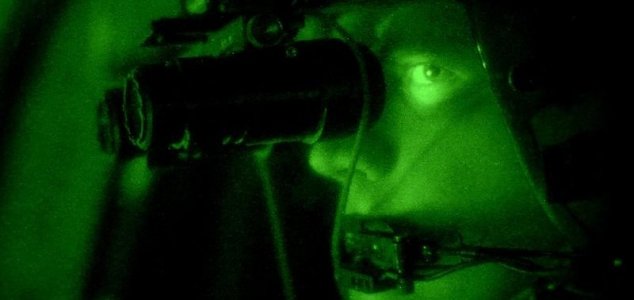 The new lens will be exponentially smaller than traditional devices.

Image Credit: US Army
Scientists have invented a working night-vision device that is small enough to fit inside a contact lens.
Previous attempts to produce working night-vision functionality on a tiny scale using traditional methods had proven ineffective because the technology could only absorb a small percentage of the light. To get around this problem, scientists at the University of Michigan went back to the drawing board and developed a whole new way to detect light.
"The challenge for the current generation of graphene-based detectors is that their sensitivity is typically very poor," said Professor Zhaihui Zhong. "It's a hundred to a thousand times lower than what a commercial device would require."
The new and improved version of the detector uses two layers of graphene with an insulating barrier layer between them. By running a current through the bottom layer the device is able to realistically compete with the sensitivity of existing night-vision devices but on a much smaller scale.
"If we integrate it with a contact lens or other wearable electronics, it expands your vision," said Zhong. "It provides you another way of interacting with your environment."
Source: Sky News | Comments (13)
Tags: Contact Lens, Night Vision