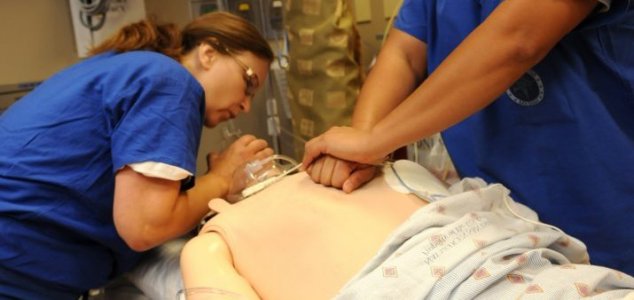 Can suspended animation save lives ?

Image Credit: Anastasia Puscian / US Navy
A hospital in Pittsburgh is trialling a new technique designed to save patients on the brink of death.
The method works by preserving the patient in a near-death state for as long as possible to increase the time doctors have to restart their heart or to treat injuries such as gunshot wounds.
The process involves replacing the patient's blood with a special saline solution which halts all cellular activity within the body. Despite being clinically dead, the patient can still be brought back from this state by having their blood restored again once the injury has been successfully treated.
Researchers had previously tested the method out on pigs during a series of trial runs in which the animals were brought back to life even up to several hours later with no apparent physical or cognitive impairments.
"We've always assumed that you can't bring back the dead," said Peter Rhee who helped develop the technique. "But it's a matter of when you pickle the cells."
Source: Liberty Voice | Comments (20)
Tags: Suspended Animation