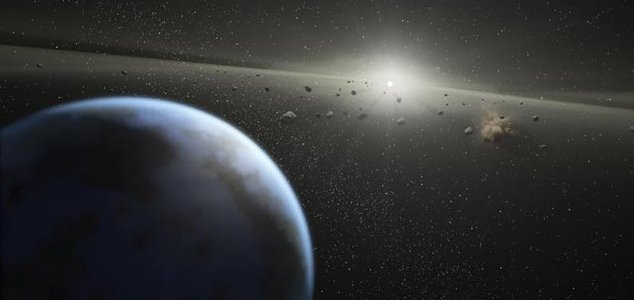 Could Kepler-186f support life ?

Image Credit: NASA
Astronomers have located an Earth-sized world within the 'Goldilocks zone' of a distant solar system.
One of the main goals of planet hunting has been to locate an Earth 2.0 - a planet of a similar size to our own that orbits its star at a distance that enables liquid water to exist on its surface.
Scientists this week announced that they have discovered what appears to be a planet that meets these criteria, a rocky Earth-sized world called Kepler-186f that sits right inside its star's habitable zone.
Unlike most exoplanet discoveries that tend to be worlds either too hot, too cold, too close or too distant from their parent star, this newly identified world seems to be just right. Astronomers are now hailing it as the single most promising candidate for an Earth-like planet elsewhere in the universe.
"We're always trying to look for Earth analogues, and that is an Earth-like planet in the habitable zone around a star very much the same as our Sun," said astronomer Stephen Kane.
"Some people call these habitable planets, which of course we have no idea if they are. We simply know that they are in the habitable zone, and that is the best place to start looking for habitable planets."
Source: Independent | Comments (24)
Tags: Earth, Extrasolar Planet