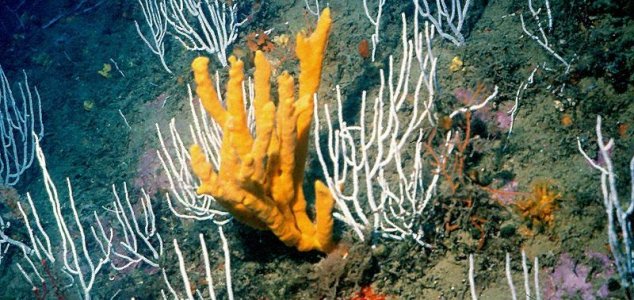 A number of sea sponges on the ocean floor.

Image Credit: CC 1.0 Parent Gery
Four new species of carnivorous sponge have been identified in the depths off the coast of California.
There are several thousand known species of sea sponge in the world's oceans and the vast majority are believed to simply feed on bacteria and other single-celled organisms on the sea floor.
In recent years however scientists have been identifying an increasing number of carnivorous sponges that instead use a series of microscopic hooks to catch and hold prey that they then slowly digest using special enzymes.
The newest additions were discovered using a robotic exploration vehicle that spent thousands of hours examining creatures living almost 2,000ft down. The find brings the total number of known carnivorous sponges to 11 with most being found in the vicinity of undersea volcanic vents.
"It just goes to show how little we know about life at the bottom of the ocean," said biologist Lonny Lundsten. "It's the largest habitat on the planet, and we're still discovering new species all the time."
Source: National Geographic | Comments (8)
Tags: Sponge, Sea, Ocean