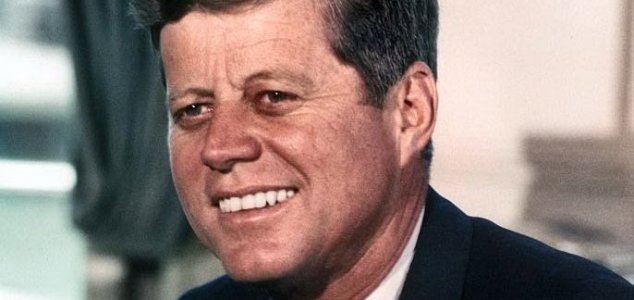 President John F. Kennedy.

Image Credit: PD
New evidence seems to support the authenticity of a particularly controversial declassified CIA document.
Originally leaked in 1992 before being made public in 1994, the document allegedly contains wiretaps of Marilyn Monroe and her friends recorded just prior to her death in 1962.
The transcripts concern the claim that Monroe had been planning to hold a press conference to reveal that President John F. Kennedy had told her about a visit to an airbase facility where he had witnessed debris recovered from a UFO crash.
The document mentions that Monroe
"had secrets to tell, no doubt arising from her trists [sic] with the President and the Attorney General,"
and that
"one such secret mentions the visit by the President at a secret air base for the purpose of inspecting things from outer space."
It also alleges that Monroe had become frustrated by the President as she felt she was being ignored and as a result threatened to "tell all" in a press conference.
While the authenticity of the document has long remained controversial, a recent analysis has shown that it seems to conform very closely to a standard classified Information Report form that was used by the CIA in 1963.
So did JFK really see a crashed UFO, did Monroe really plan to hold a press conference to reveal this to the public and did someone take the ultimate step to ensure that this didn't happen ?
We may never know for sure.
Source: Exopolitics.org | Comments (33)
Tags: Marilyn Monroe, Kennedy, UFO