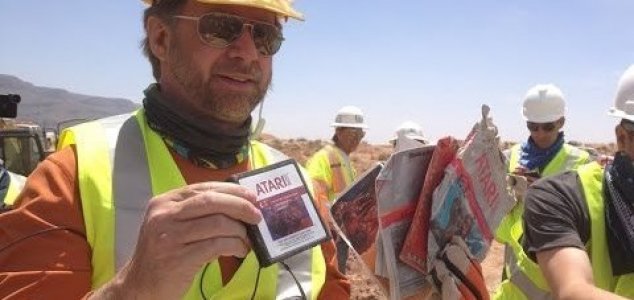 As far as video games go, ET was a bit of a disaster.

Image Credit: YouTube / IGN
A documentary film crew has successfully located and excavated the spot where the cartridges were buried.
The Atari 2600 video game adaption of the popular Stephen Spielberg movie is widely considered to be the worst game of all time, a creation so abysmal that it not only left Atari with a huge quantity of unsold cartridges but it also helped bring about the video game crash of the early 1980s.
The story goes that in 1983 Atari loaded their unsold stock of cartridges on to a lorry and drove them out to the New Mexico desert where they were unceremoniously buried in a landfill. The tale since became something of an urban legend with nobody really certain as to whether this event actually took place or not.
Now thanks to film director Zak Penn and a documentary crew the mystery has finally been solved. With the help of an excavation team the filmmakers managed to locate the landfill and dig up several of the cartridges in front of a jubilant crowd of reporters and enthusiasts.
Source: New York Daily News | Comments (42)
Tags: ET, Atari