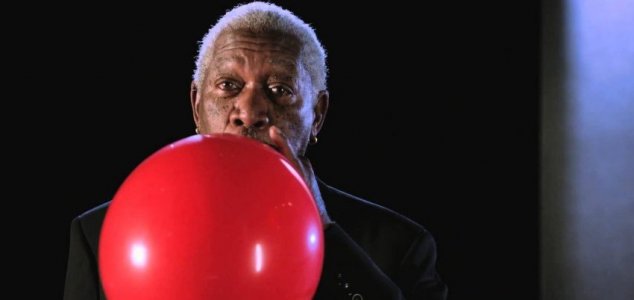 What does Morgan Freeman sound like on helium ?

Image Credit: YouTube / Science Channel
The legendary actor sounded a little different in a recent promo video for 'Through The Wormhole'.
Star of films such as "The Shawshank Redemption" and the recent "Dark Knight" Batman trilogy, Morgan Freeman's trademark deep voice is one of the most recognizable in modern cinema.
Now in a bid to help promote the latest run of US science documentary series "Through the Wormhole", the Science Channel has decided to turns things on their head by having the 76-year-old inhale some helium from a balloon while introducing a promotional segment for the show.
"In unusual situations," he says, "you don't always get what you expect."
Source: Toronto Sun | Comments (9)
Tags: Morgan Freeman, Helium