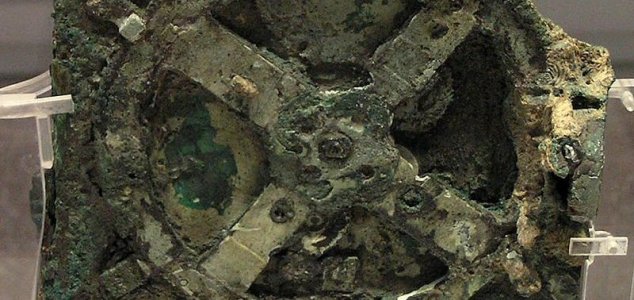 A fragment of the original mechanism.

Image Credit: CC BY-SA 2.5 Marsyas
An advanced new diving suit will be worn by divers looking for more pieces of the Antikythera mechanism.
Discovered in a shipwreck at the beginning of the 20th century, the famous Antikythera device is thought to be an ancient analog computer that dates back more than 2,000 years. Its remarkable complexity for the time period has made it one of the most fascinating artifacts ever found.
Now divers are set to return to the wreck to look for more pieces using state of the art diving suits that enable complete freedom of movement even at depths of 300m.
The suits are fitted with clawed hands to make performing tasks on the sea floor easier and can also be remotely operated from the surface in the event that the wearer gets in to difficulties.
"It's basically a wearable submarine," said specialist Phil Short. "The pressure inside is no different from being in a submarine or in fresh air. We can go straight to the bottom, spend five hours there and come straight back to the surface with no decompression."
It isn't clear what, if anything, the team will discover in the wreck, but if the original Antikythera mechanism is anything to go by then there could still be a few surprises waiting to be found.
Source: French Tribune | Comments (15)
Tags: Antikythera Mechanism