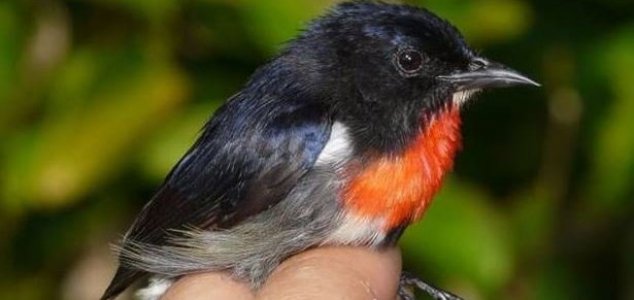 The bird was found on a remote island chain.

Image Credit: CC BY 2.5 Sean Kelly, Natalie Cooper et al.
Zoologists have identified a previously unrecognized bird species known as the Wakatobi Flowerpecker.
The new species is believed to be unique to a small chain of islands in South-east Sulawesi, a biodiversity hotspot that is home to a large range of birds and animals.
Despite bearing more than a passing resemblance to the previously discovered Grey-sided Flowerpecker, the new Wakatobi Flowerpecker has now been identified as a unique species thanks to the research efforts of a team of zoologists from Trinity College Dublin.
"As humans are changing the natural environments of Sulawesi at an incredibly fast rate, the discovery and description of species in the region is of major importance," said study lead author Seán Kelly.
"This study also highlights the need for integrative, multi-disciplinary research in the region. We run the risk of losing evolutionarily distinct species before we can even discover or enjoy them."
Source: Phys.org | Comments (8)
Tags: Wakatobi Flowerpecker, Indonesia