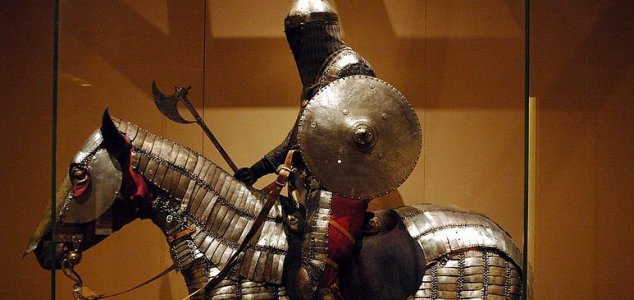 Vincent's bizarre advertisement went viral soon after appearing online.

Image Credit: CC BY-2.0 AlkaliSoaps
Vincent Whittaker became an Internet sensation after offering his services as a slayer of dragons.
The former call-center worker is hoping that his foray in to the world of swords and sorcery will become a full time job after advertising his tongue-in-cheek services on the Internet classifieds site.
"There has been an overwhelming response so far," he said. "If the calls keep coming in then I may go full-time." The eccentric fantasist has even constructed his own set of medieval armor from the bonnet of an old Ford Fiesta that he hopes to use to help him defeat his reptilian foes.
"I have slain three dragons in the Brighton area and captured 12, which I then took to an animal rescue centre," he said. "Iíve been in training for three years after a dragon destroyed my ice cream van in Patcham."
Those under the impression that Vincent may be partaking in something of a wind-up however need not worry, the dragon-killing hero has assured his followers that he does not believe in "imaginary places like Hogwarts" and has asked people not to waste him time with prank calls.
"Thereís always been a dragon problem in Brighton but no-one talks about it," he said.
Source: The Argus | Comments (44)
Tags: Dragons, Viral