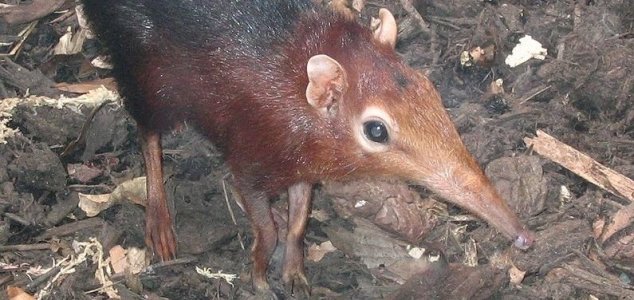 Elephant shrews have a rather odd appearance.

Image Credit: PD - ZeWrestler
Scientists have identified a new species of shrew which possesses a trunk like that of an elephant.
Despite its tiny size, the bizarre looking elephant shrew is actually more closely related to its namesake than to mice.
This latest discovery of a new species in the Namibian desert was made by researchers from the California Academy of Sciences who were studying other specimens in southwestern Africa.
This is now the third new species of elephant shrew to be discovered within the last decade.
"Genetically, Macroscelides micus is very different from other members of the genus and itís exciting to think that there are still small areas of the world where even the mammal fauna is unknown and waiting to be explored," said Dr Jack Dumbacher.
Source: Independent | Comments (16)
Tags: Shrew, Elephant