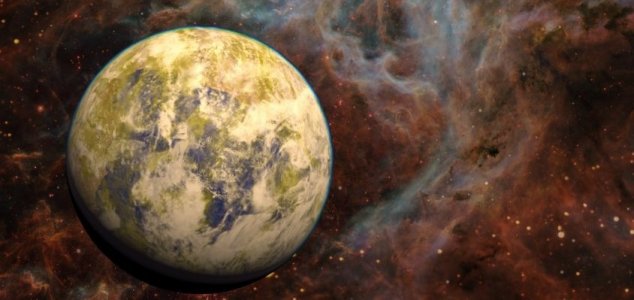 Artist's rendering of Gliese 832c.

Image Credit: PHL/UPR Arecibo/NASA
Located 16 light years away, Gliese 832c has been identified as one of the best places to look for life.
Discovered by Robert A Wittenbyer from the University of New South Wales, the new planet is thought to have a mass five times that of the Earth and orbits its parent red dwarf star once every 36 days.
Despite these differences however Gliese 832c is a prime candidate in the hunt for habitable Earth-like worlds. Located within its star's habitable zone, the planet is believed to be one of the top most likely places to find life outside of our solar system.
"The planet might have Earth-like temperatures, albeit with large seasonal shifts, given a similar terrestrial atmosphere," astronomers wrote.
"This makes Gliese 832c one of the top three most Earth-like planets according to the ESI (i.e. with respect to Earth's stellar flux and mass) and the closest one to Earth of all three, a prime object for follow-up observations."
Source: Yahoo! News | Comments (40)
Tags: Extrasolar Planet, Life