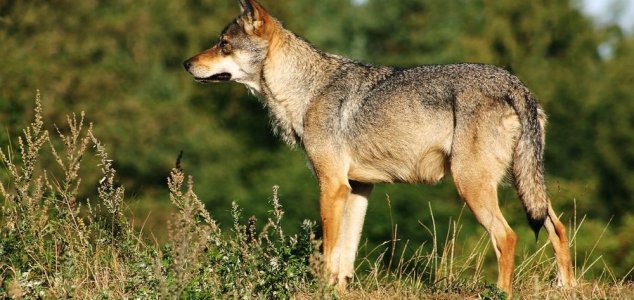 The escape attempt didn't go quite as planned.

Image Credit: CC BY-SA 3.0 Malene Thyssen
A pack of wolves at a zoo in Winnipeg managed to dig a tunnel straight in to the polar bear enclosure.
Wolves at Assiniboine Park Zoo might have thought that their success in digging a tunnel out of their enclosure would net them a one-way ticket to freedom, but upon emerging through the other side of their escape route the pack of 5 grey wolves found themselves trapped inside an enclosure full of polar bears instead.
Fortunately the bears couldn't have been less interested in their canine visitors and simply slept through the whole thing while the wolves paced around them.
Zoo officials didn't discover the scenario until the next morning.
All the animals were soon removed from the enclosure while the tunnel was sealed up and things are now back to normal. A spokesman for the zoo was keen to emphasize that it would not have been possible for the wolves to have tunneled in to an area frequented by members of the public.
Source: io9.com | Comments (16)
Tags: Wolves, Polar Bears, Zoo