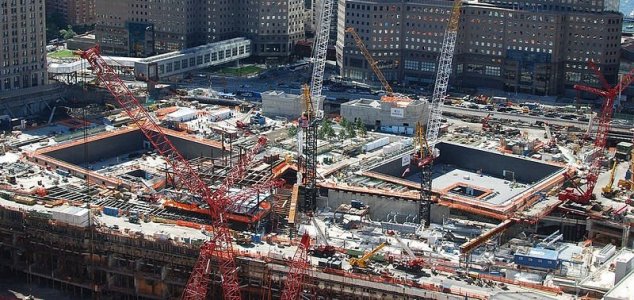 The ship was found underneath the foundations.

Image Credit: CC BY-SA 2.0 Derek Rose
Experts have been trying to identify the origins of a ship found buried beneath the World Trade Center.
Discovered by workers in 2010, the remains of an old sailing ship found underneath the building's old foundations in New York prompted a great deal of interest and speculation at the time as attempts were made to determine what ship it was and how it came to be there.
Now tree ring scientists at Columbia University have been able to date the trees used in the boat's construction back to Philadelphia in 1773 by comparing them to other samples from the same region.
The ship is thought to be a Hudson River Sloop, a passenger and cargo vessel designed to operate in shallow water and that may have also spent time in the Caribbean.
"Key to the analysis was wood sampled from Philadelphia's Independence Hall two decades earlier by Lamont tree-ring scientist Ed Cook," the university stated in a news release.
"It turns out that growth rings still visible in the building's timbers matched those from the World Trade Center ship, suggesting that the wood used in both structures came from the same region."
Source: KTUU.com | Comments (12)
Tags: Ground Zero, World Trade Center