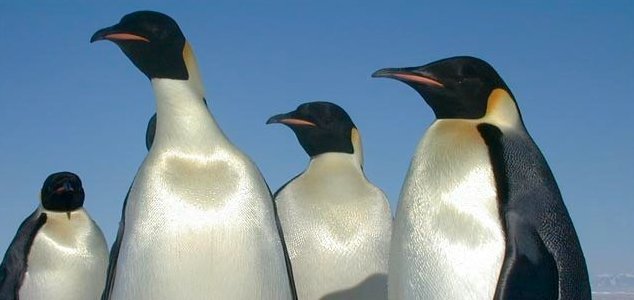 The species would have dwarfed today's penguins.

Image Credit: NSF/Josh Landis
Scientists have uncovered the fossil remains of an enormous penguin that was the size of an adult human.
Today's emperor penguins might seem large at up to 4ft in height, but 40 million years ago the Antarctic was home to a species of giant penguin that grew up to 6ft tall, larger than the average size of a human adult.
Known as
Palaeeudyptes Klekowskii
, the gigantic birds are thought to have weighed up to 115 kilos and roamed the island of Seymour off the Antarctic Peninsula.
Like modern penguins the species was likely to have been adept at catching food in the ocean and was capable of holding its breath for up to 40 minutes.
Palaeeudyptes was also thought to have lived at a time when the climate was a lot warmer than it is today and may have shared its island home with as many as 14 other penguin species.
Source: Metro | Comments (21)
Tags: Penguin