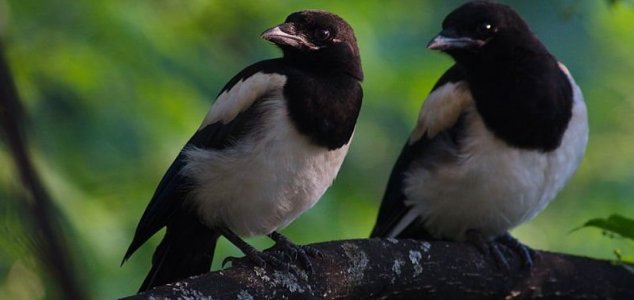 Magpies have long been associated with stealing valuables.

Image Credit: CC BY-SA 2.0 Tatiana Bulyonkova
Scientists have discovered that Magpies have no interest whatsoever in stealing shiny objects.
The infamous black and white birds have long been associated with the theft of jewelery and other valuables due to their alleged obsession with shiny objects, an unfortunate reputation that has since turned out to be nothing more than a myth.
In a new study conducted at Exeter University, scientists placed two piles of shiny objects, one covered in blue paint, next to some bird food to see what the magpies would do.
During the test the birds appeared to be hesitant to go near the objects and ate less of the food when either pile was present. On the odd occasion that a magpie did pick up one of the shiny objects it seemed to discard it again straight away.
The team concluded that the birds were actually scared of the objects because they were unfamiliar.
"We did not find evidence of an unconditional attraction to shiny objects in magpies," said lead author Dr Toni Shephard. "Instead, all objects prompted responses indicating neophobia – fear of new things."
Source: BBC News | Comments (9)
Tags: Magpie