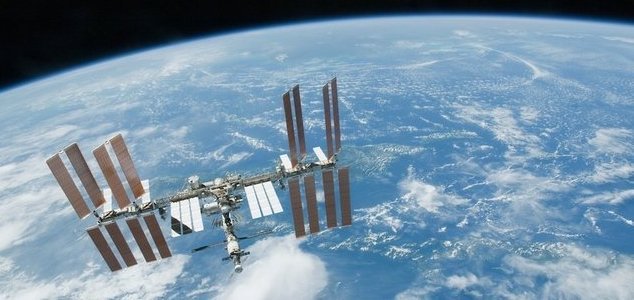 How did the plankton get on to the station ?

Image Credit: NASA
Astronauts have been left perplexed after traces of sea plankton were found on the station's exterior.
The out-of-place organisms, which were discovered clinging to the station's external windows and walls, seemed to have somehow found their way there from the oceans back on Earth.
"The results of the experiment are absolutely unique," said Russia's chief space station scientist Vladimir Solovyev. "We have found traces of sea plankton and microscopic particles on the illuminator surface. This should be studied further."
It is thought that the organisms could have survived on the exterior of the station for a long time and may have even been there during the outpost's initial stages of construction.
The plankton appears to be the typical type found on the surface of Earth's oceans however the specimens recovered from the space station are not native to Baikonur in Khazakstan, the area from which the station's components were originally launched.
"This is not typical for Baikonur," said Solovyev. "It means that there are some uplifting air currents which reach the station and settle on its surface."
Source: Inquisitr.com | Comments (69)
Tags: Plankton, International Space Station