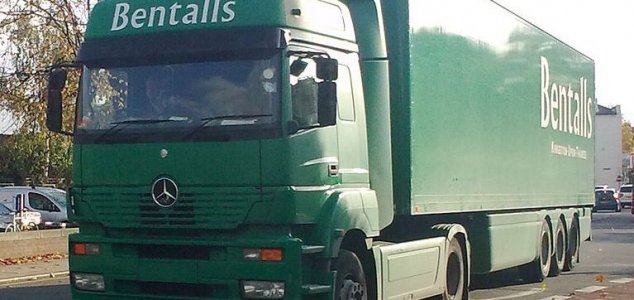 Automated convoys could become a common sight in Britain.

Image Credit: CC BY-SA 3.0 Ok2010
A new initiative could see convoys of automated lorries following a single driver in a lead vehicle.
The controversial technology would use infrared and wi-fi to communicate the movements of the front lorry to the vehicles behind, facilitating an automated and efficient procession that would save on fuel consumption.
Each lorry would still need a driver to be present at the wheel for safety reasons however for the most part they wouldn't need to do anything at all during the journey.
The plans have been criticized by motoring groups as "intimidating" to other road users.
"For the car user in particular it does pose worries about platooning lorries taking up a lot of space and blocking others out," said Paul Watters of the Automobile Association (AA).
Ministers are believed to have agreed to the trial after seeing the technology being used in Sweden but have emphasized that so far nothing has been set in stone.
"No decision has been reached on a trial using this new technology," said the Department for Transport. "However, road safety remains of paramount importance and will not be compromised."
Source: BBC News | Comments (18)
Tags: Lorries, Self-Driving