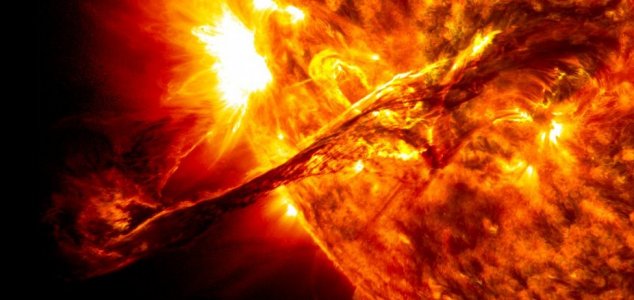 The earliest stars are thought to have been gigantic.

Image Credit: NASA/SDO
An ancient orange star has revealed hints of one of the first stars to ever exist in the universe.
Observations of the star, which is believed to have been formed from the remnants of an even earlier primordial star that exploded as a huge supernova, have indicated that some of the first stars in the cosmos were enormous - in this case more than 140 times more massive than our sun.
The find confirms long-running speculation by scientists that the universe's earliest stars must have been very large.
Current theories suggest that the first stars formed several hundred million years after the Big Bang at a time when the cosmos was pervaded by a thin soup of hydrogen, helium and dark matter.
Source: National Geographic | Comments (4)
Similar stories based on this topic:
Tags: Star, Universe