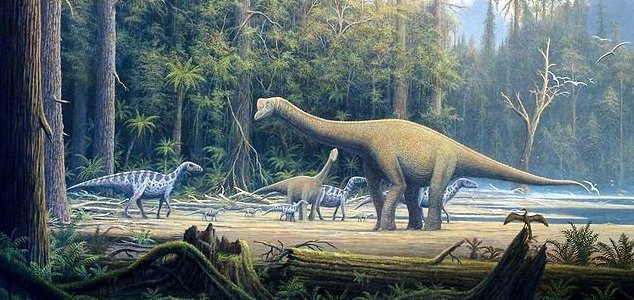 The region was once rich and fertile.

Image Credit: CC BY-SA 2.5 Gerhard Boeggemann
Archaeologists have discovered the largest concentration of dinosaur remains ever found.
Researchers from Mexico and Germany have been investigating the discovery of fourteen fossil specimens packed inside an area measuring only a few hundred feet across.
"I know no other place where so many dinosaurs have been found on such a small area," said Wolfgang Stinnesbeck.
A second collection of fossils was also found a few miles away.
The fossils themselves are thought to date back around 70 million years to a time when the region, which is now nothing more than a desert, would have been rich and fertile.
"There was a huge delta here and several rivers were flowing into the Gulf of Mexico," said paleontologist Eberhard Frey. "The ecosystem here was vibrant. Apart from dinosaur bones we have found four species of turtles, remains of a small crocodile and teeth of early mammals."
Source: Fox News | Comments (6)
Similar stories based on this topic:
Tags: Dinosaur