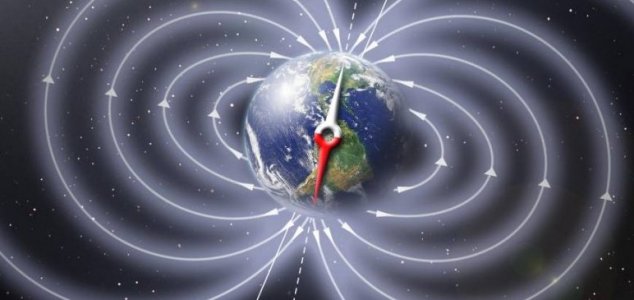 When will the next pole reversal take place ?

Image Credit: NASA / Peter Reid
The next reversal of the Earth's magnetic field could happen within the next couple of thousand years.
For some time now there have been signs that our planet's magnetic field could be preparing to undergo a complete reversal, a change that would see the North Pole move to Antarctica and the South Pole move to the Arctic.
While magnetic field reversals have occurred on a regular basis throughout Earth's history, the next one will be the first to take place in almost 800,000 years.
Scientists believe that the flip cycle will be preceded by a weakening of the magnetic field, something that recent measurements have indicated is now actually happening. There's no telling however exactly when the reversal itself will take place so it may still not occur for several thousand years.
"We don't really know whether the next reversal is going to resemble the last one, so it's impossible to say whether we're just seeing the first of possibly several excursions (slight movements), or a true reversal," said Paul Renne, director of the Geochronology Center at the University of California.
When it does happen however scientists believe that, far from lasting several millennia, the actual flipping of the magnetic poles will only take around 100 years to complete.
Source: Fox News | Comments (30)
Similar stories based on this topic:
Tags: Magnetic Field, Pole Reversal, Earth