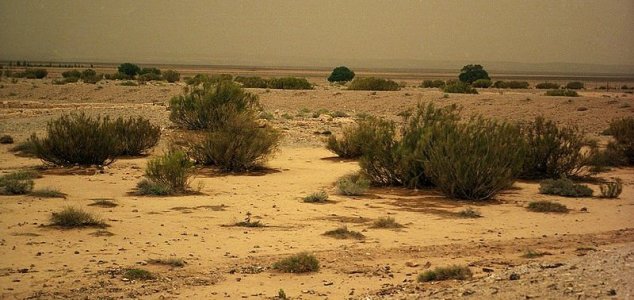 The deserts of Jordan are home to several of the circles.

Image Credit: CC BY-SA 3.0 Jerzy Strzelecki
Experts have been trying to learn the purpose of large stone circles found across the Middle East.
Referred to by archaeologists as "Big Circles", the ring-shaped features are comprised of low stone walls that are typically only a few feet high making it easy for someone to hop over them.
Most of the circles measure around 400m in diameter and there are no openings in the sides or any other defining features.
Experts believe that the rings date back up to 2,000 years however they are no closer to understanding what they were built for.
The circles were first identified back in the 1920s by overflying aircraft however relatively little research has been conducted on them since. Archaeologists are hoping that a recently captured series of high-resolution aerial images will help to shed some light on the mystery.
Source: Live Science | Comments (34)
Tags: Stone Circles, Jordan, Middle East