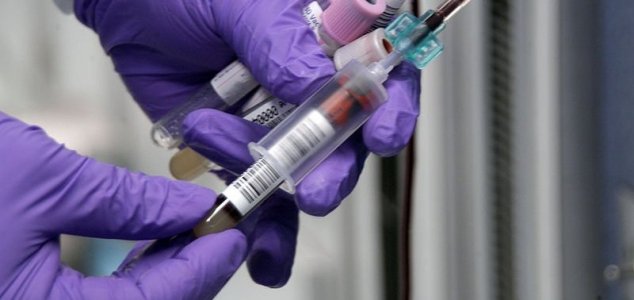 The system could encourage more people to give blood.

Image Credit: Jeremy L. Grisham
A system that draws actual blood when you take damage in-game has been suspended on Kickstarter.
Known as Blood Sport, the invention is designed to make the process of donating blood at a blood bank a little more interesting. The player would sit in a chair with their arm hooked up to the machine and as their character in the game takes virtual damage the process of drawing blood would be triggered.
As a safety precaution each donor would be limited to providing only the amount of blood that is usually drawn during a conventional blood bank visit.
The mechanism works by re-routing the signal sent to a controller's rumble feature when the player is hit in the game and sending it instead to the blood-collection machine.
The games used in the system would be predominantly multiplayer with participants facing off against one another as oppose to playing against an automated computer-based opponent.
The project had been receiving donations through Kickstarter until funding was suspended. As a result only $3,390 of the requested $250,000 goal has so far been achieved with 39 days left to go.
Source: CNET.com | Comments (14)
Tags: Blood, Gaming, Kickstarter