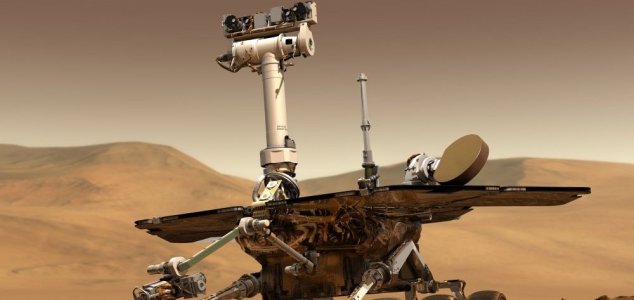 Opportunity has been exploring Mars for more than ten years.

Image Credit: NASA
Having explored Mars for over a decade the long-serving rover is beginning to show signs of old age.
NASA has reported that Opportunity's non-volatile flash memory is failing, a problem that is resulting in telemetry data and other information being lost every time the rover is powered down.
"It forgets what it has done," said project manager John Callas.
As the issue worsens it will become more and more difficult to maintain communications and there is also the ongoing risk that it could simply pack in entirely without warning.
In an effort to address the problem scientists have been working to modify the rover's software in an attempt to bypass the faulty memory, a process that will take a couple of weeks to complete.
Even if it fails however it is difficult to regard Opportunity as anything other than a complete success. With an original mission spanning just three weeks, the fact that the rover is still going at all more than ten years later is nothing short of amazing.
Source: BBC News | Comments (2)
Similar stories based on this topic:
Tags: Mars, Opportunity