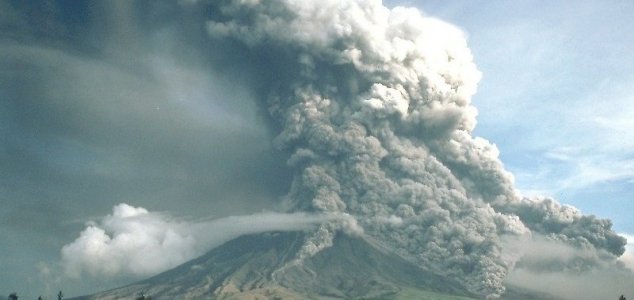 There are usually up to two dozen volcanoes erupting at any given time.

Image Credit: C.G. Newhall / USGS
What would happen in the unlikely scenario that every volcano on Earth erupted at the same time ?
It's a truly terrifying prospect, albeit an unlikely one, but if every volcano across the planet did suddenly decide to erupt simultaneously would it spell disaster for the human race ?
Geologist Parv Sethi from Radford University in Virginia believes it would. Even if the eruptions themselves didn't do the job directly they would be likely to trigger a domino effect of environmental destruction that would make the planet extremely inhospitable.
"Things will become so bad that I wouldn't want to survive on an Earth like this," he said.
To make things even worse the sheer quantity of ash being pumped in to the atmosphere would be likely to block out the sun resulting in years of freezing temperatures and darkness.
"The planet would be pitched into complete dark, and that is going to devastate photosynthesis, destroy crop yields and cause temperatures to plunge," said Sethi.
Fortunately however the chances of this particular scenario occurring are infinitesimally small.
Source: Live Science | Comments (30)
Similar stories based on this topic:
Tags: Volcano, Apocalypse