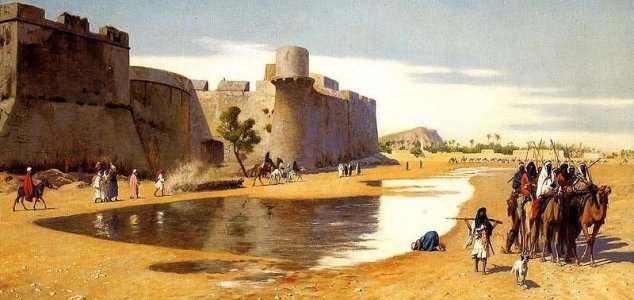 Workers were well looked after in ancient Egypt.

Image Credit: Jean-Loon Gerome
Ancient texts suggest that the Egyptians had their own state-supported health care system.
There is a common misconception that the workers who built some of Egypt's best known architectural wonders were little more than slaves, yet in reality these skilled laborers were treated with great respect and were well looked after by their employers.
Texts unearthed in a village dating back between 3,100 to 3,600 years have revealed that ancient Egypt even had its own state-supported health-care network designed to ensure maximum productivity from its workers.
Among the texts were records of worker absences, many of which being due to illness. Documents detailing ration distributions however indicated that the workers who were off sick were still receiving the same payments as those still working, even if they were absent from their job for several days.
The texts also reference the assignment of a physician to help treat those who had fallen sick. Medications, some of which requiring expensive ingredients, were also provided.
Overall the ancient Egyptians had one of the most sophisticated healthcare systems in the world.
Source: Washington Post | Comments (16)
Tags: Ancient Egypt, Health Care