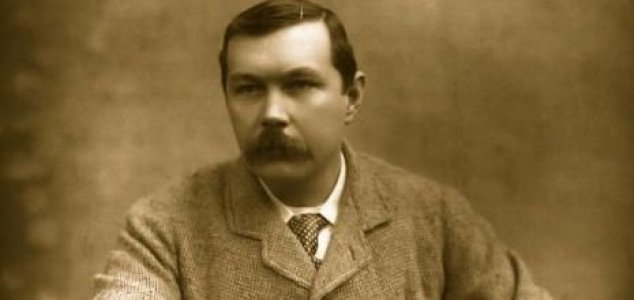 Sherlock Holmes author Sir Arthur Conan Doyle.

Image Credit: Herbert Rose Barraud
A previously unknown short story by Sir Arthur Conan Doyle has been found hidden away in a man's attic.
The 1,300-word tale was part of a book of short stories that had been put together for a local event to help raise enough money to build a new bridge in the Scottish town of Selkirk after the old one was destroyed in a flood in 1902.
Conan Doyle, who was particularly fond of the town and its surrounding area, penned the Sherlock Holmes story as a contribution to the fund raising efforts.
80-year-old Walter Elliot, who had received the book around 50 years ago, only recently succeeded in finding it again while searching through some of the items stored in his attic.
"I have no idea how many they made and sold," he said. "I've had this book for about 40 or 50 years. I must have got it from a friend because I can't remember buying it from anyone."
"I have no idea if it has ever been published. I've always been interested in history and my family has always passed on stories and I suppose this was one of the stories that was passed down."
Source: Telegraph | Comments (13)
Tags: Sherlock Holmes