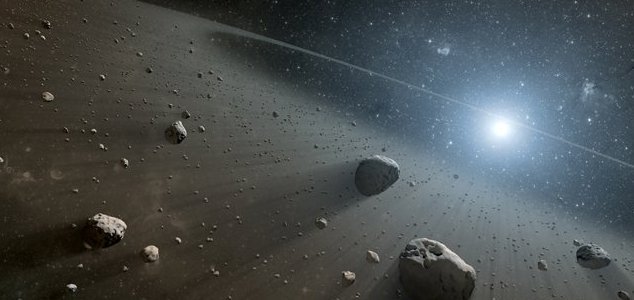 Mass extinctions occur once every 30 million years.

Image Credit: NASA/JPL-Caltech
Scientists have suggested that dark matter might be the main culprit in mass extinction events.
Recently it was proposed that mass extinctions, destructive events responsible for wiping out a large portion of the Earth's species every 30 million years or so, could be the result of our solar system passing through clouds of dust and gas on the galactic plane.
Now however it turns out that dark matter, the mysterious theoretical substance thought to make up most of the matter in the universe, might also be responsible.
Scientists propose that as the solar system passes through the galactic plane, dark matter, like the dust and gas, may perturb the orbits of distant comets and send them hurtling towards us.
At the same time however, dark matter particles may also be having a direct impact on the Earth's core, raising its temperature and producing a series of cataclysmic volcanic events.
"One of those sources of environmental disruption might be tolerable," said geophysicist Dennis Kent. "But together they might pack a one-two punch that is too much for many ecosystems to bear."
Source: Science Magazine | Comments (29)
Tags: Dark Matter, Extinction