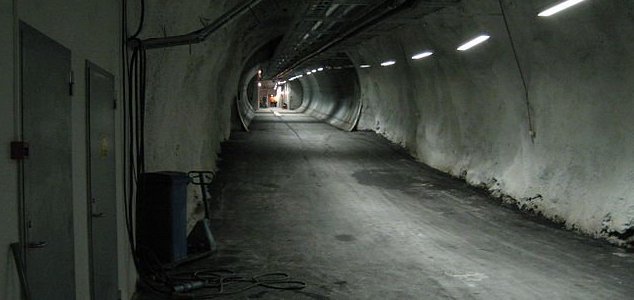 The entrance tunnel to the Svalbard Global Seed Vault.

Image Credit: NordGen / Johan Backman
Norway's Svalbard depository enables the storage and research of seeds from all over the world.
Located on the island of Spitsbergen in the remote Arctic Svalbard archipelago, the vault, which was constructed in 2008, maintains a collection of more than 20 million seeds belonging to a sizable percentage of the world's plant species.
Its purpose is to store and preserve the seeds to act as backups for those stored in other gene banks across the world. In addition to conserving the seeds in case of an ecological catastrophe, the seed bank also enables scientists to conduct research studies.
This week the vault received its first ever delivery of tree seeds, an addition that scientists are hoping will enable them to monitor how natural forests change over time.
"For me, personally, the catastrophe scheme is not a major motivation," said researcher Mari Rusanen. "It is more important that these samples will, in the future, provide an opportunity to monitor long-term changes in the genetic composition of our natural forests."
Source: Independent | Comments (11)
Tags: Doomsday Vault