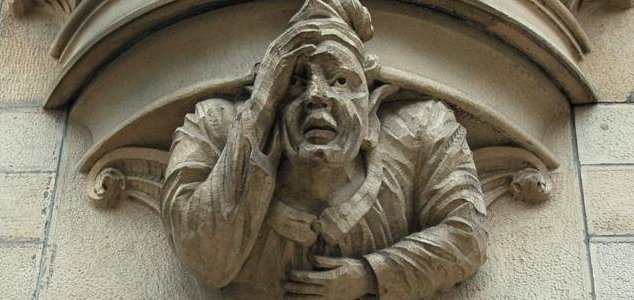 Having a hangover can make for a pretty lousy morning.

Image Credit: CC BY-SA 2.0 Paul McIlroy
A 1,900-year-old papyrus containing a cure for 'drunken headaches' has been translated by researchers.
Hangovers are certainly nothing new - even the people who lived thousands of years ago struggled with the pounding headache associated with drinking too much alcohol the night before.
To help combat the problem physicians of the time had come up with a solution that was certainly a little unusual by today's standards - instead of swallowing a couple of painkillers with a glass of water, hangover sufferers were advised to wear a special necklace made out of leaves around their neck.
The leaves would be taken from the Alexandrian chamaedaphne shrub, a plant that was often credited with easing a sore head. How wearing the leaves reduced the discomfort of a hangover however remains unclear - perhaps the remedy had worked as more of a placebo effect.
The cure had been found written on papyrus among a huge cache of 500,000 documents discovered around a century ago in the ancient Egyptian town of Oxyrhynchus.
Written in Greek, it has taken many years to examine and translate the aged papers which also contain a wide variety of other medical treatments ranging from the well known to the bizarre.
The latest selection to be released has been deemed the largest collection of its kind ever published.
Source: Live Science | Comments (15)
Tags: Hangover, Greek, Egypt