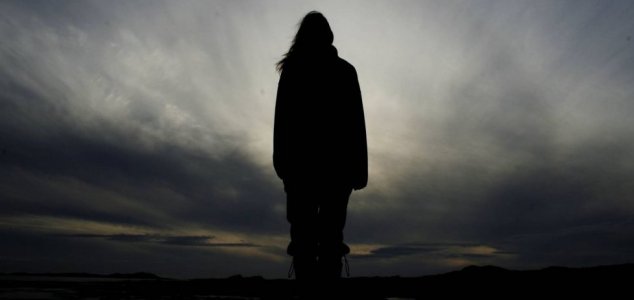 In some instances 11-year-old Janet seemed to become 'possessed' by an unknown force.

Image Credit: sxc.hu
Actors working on a series about the Enfield poltergeist have reported strange occurrences on the set.
As one of the most compelling and chilling accounts of paranormal activity ever recorded, the case of the Enfield poltergeist remains shrouded in mystery and intrigue even to this day.
The phenomena started in August 1977 when single mother-of-four Peggy Hodgson called the police to report a series of strange disturbances at her home in Enfield, England. One of the visiting police officers reported witnessing a chair moving by itself across the floor but was unable to determine how it had happened.
As time went by the peculiar incidents occurring at the house escalated from items of furniture being shaken and moved to objects being thrown, loud knocking sounds and - most terrifyingly of all - the alleged levitation of 11-year-old Janet, one of Hodgon's four children.
Notable researcher Maurice Grosse from the Society for Psychical Research spent significant amounts of time observing and recording the poltergeist activity at the house.
To this day his files remain some of the most intriguing accounts of a haunting ever documented.
Over the years the case has inspired numerous books and documentaries as new generations of researchers have struggled to conclusively explain what took place more than 35 years ago.
The latest TV series to cover the case is
The Enfield Haunting
, a drama based on Guy Lyon Playfair's book
This House is Haunted: The True Story of the Enfield Poltergeist
.
Oscar-nominated actor Timothy Spall who, having been selected to play the role of Grosse, spent time listening to the original recordings that his namesake made of Janet speaking in a strange demonic voice. He later admitted that the experience had left him a little shaken.
The subject matter of the series also left several members of the production team a bit spooked, especially when items of equipment started to mysteriously stop working on set.
"Every time our photographer came on set his camera broke," said executive producer Jamie Campbell. "It annoyed him, but terrified the rest of us."
A trailer for the series, which airs on the Sky Living channel in the UK, can be viewed below.
Source: Daily Record | Comments (15)
Tags: Enfield Poltergeist, Haunting, Ghost