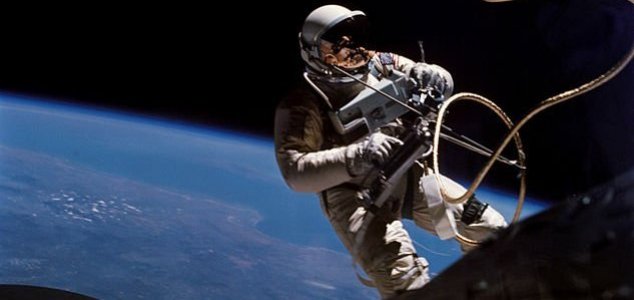 Astronauts in orbit are protected by the Earth's magnetic field.

Image Credit: NASA
Cosmic radiation could be the single biggest problem for future astronauts embarking on a trip to Mars.
As if building a spacecraft capable of safely ferrying its crew to Mars wasn't enough of a challenge, long-term exposure to harmful cosmic radiation could be so damaging to the human brain that the astronauts may no longer be able to function properly by the time they arrive at their destination.
New research has suggested that long-term exposure to cosmic radiation could produce dimentia-like symptoms that would make performing essential tasks extremely difficult.
"Astronauts may incur cognitive impairments that lead to performance decrements, confusion, increased anxiety and longer-term problems with cognitive health," said Professor Charles Limoli​.
These impairments would be particularly problematic on a complex space mission as the astronauts would need to carry out a whole roster of mission-critical tasks on a regular basis.
One potential solution to help mitigate the effects of the cosmic radiation would be to have special shielded areas inside the spacecraft where the astronauts could go for certain amounts of time to limit their exposure. Reducing the time taken to reach Mars would also help to reduce symptoms.
NASA is currently planning to send humans to Mars sometime in the 2030s.
"This is not a deal breaker but it represents an issue NASA needs to prepare for," said Prof Limoli.
Source: The Guardian | Comments (25)
Tags: Mars, Astronauts, Radiation