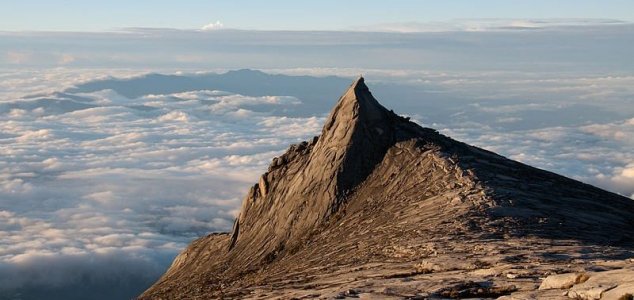 Mount Kinabalu is considered to be a sacred place.

Image Credit: CC BY-SA 3.0 Peripitus
An unexplained pair of hands has appeared in photographs taken by two separate cameras in Borneo.
The peculiar disembodied hands, which have been likened to 'Thing' from the Addams Family, were picked up in images taken at the base of Mount Kinabalu in Malaysia not long after the 5.9 quake that was controversially attributed to a group of backpackers who had posed nude on the summit.
The two photographs, which show a group of men who had visited the site so that they could present donations to the Mount Kinabalu earthquake fund, were taken from two different cameras but the anomalous extra hands mysteriously showed up in both shots.
"A day after the photos were taken, a member of our group was checking the images and we were all surprised," said PKBS vice-president Samasuddin Yusop who can be seen second on the right.
"Even until today, I do not feel anything but it is my other friends who are creeped out instead."
Source: TheStar.com | Comments (38)
Tags: Borneo, Kinabalu