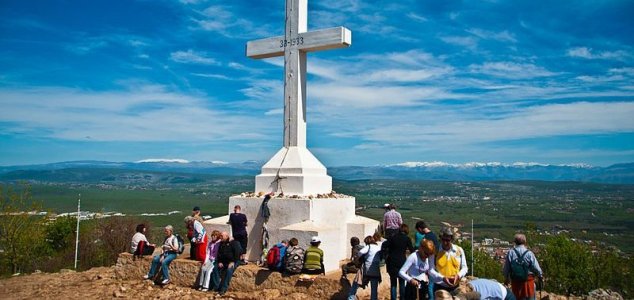 Huge numbers of people flock to Medjugorje every year.

Image Credit: CC BY 2.0 CJ
The Vatican is set to rule on the validity of a long history of Virgin Mary sightings in Bosnia.
More than one million pilgrims visit the small Bosnian town of Medjugorje each year thanks to its extensive history of apparition sightings which have been reported for more than three decades.
The phenomenon gained worldwide attention in the early 1980s when six children started to encounter visions of the Virgin Mary dressed in white with a baby cradled in her arms.
Despite the town's popularity over the years however its spiritual significance has been widely contested. Even the local bishop has expressed skepticism over the authenticity of the sightings while many people have condemned the whole thing as a long-running hoax.
In 2010 Pope Benedict XVI launched an internal commission to investigate the Medjugorje apparitions which despite having continued for such a long time have proven difficult to verify.
On Saturday Pope Francis, who has himself expressed a degree of skepticism about the case, announced that a report had been submitted to the Congregation for the Doctrine of the Faith.
A formal ruling from the Vatican on the matter is expected to be announced soon.
Source: Huffington Post | Comments (12)
Tags: Vatican, Virgin Mary