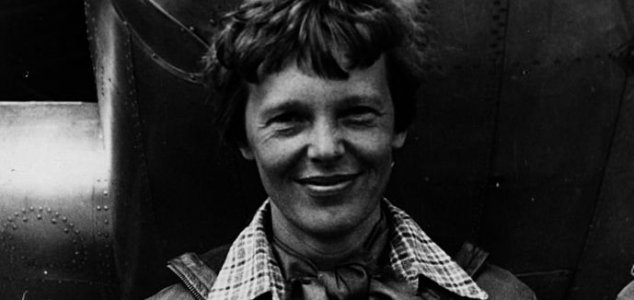 Could Earhart have been captured by the Japanese after crashing ?

Image Credit: PD - Wikimedia
Researchers have found two metal fragments that they believe came from the famed aviator's plane.
Discovered on the Marshall Islands earlier this year by researchers Les Kinney and Dick Spink, the two fragments were found alongside a number of other anomalous objects using a metal detector.
The pair believe that the items are evidence that Amelia Earhart's plane came down in the area in 1937 during her attempt to become the first woman to circumnavigate the globe.
While some researchers believe that she and her navigator Fred Noonan had survived for days after the crash before eventually succumbing to thirst, there exists an alternative and more controversial theory suggesting that the pair had instead been captured by the Japanese.
Wally Earhart, Amelia's 4th cousin, long maintained that not only had they been imprisoned but that the US government had gone to great lengths to keep their incarceration a secret.
While there is no indication of what happened to them after Word War II it has been suggested that Fred Noonan was suspected of being a spy and executed while Earhart had died in prison.
"They did not die as claimed by the government and the Navy when the Electra plunged into the Pacific - they died while in Japanese captivity on the island of Saipan," said Wally Earhart.
Meanwhile an unrelated effort to uncover the truth of what happened, one conducted by the International Group for Historic Aircraft Recovery (TIGHAR), is currently returning from the islands after an expedition to locate the wreckage of Earhart's plane at the bottom of the sea.
It is likely that their findings will be revealed in the near future.
Source: Telegraph | Comments (3)
Tags: Amelia Earhart