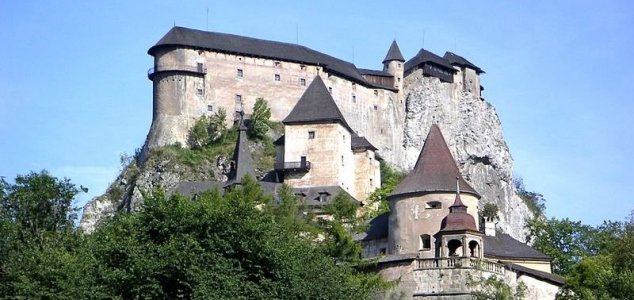 Orava Castle in Slovakia was used in the film Nosferatu.

Image Credit: CC BY-SA 3.0 Wojsyl
Authorities have reported that the skull of film director FW Murnau has been stolen from his grave.
Best known for his seminal 1922 movie Nosferatu, an adaptation of Bram Stoker's Dracula that is still considered by many to be a masterpiece of Expressionist artwork, Friedrich Wilhelm Murnau had long been interred at his family's plot in a cemetery in Germany after his death in 1931.
In a peculiar case of modern gravy robbery however authorities reported earlier this month that his grave had been disturbed and that his skull had been removed by persons unknown.
Wax residue found at the scene indicated the presence of lit candles and a possible occult motive.
This is not the first time that his grave had been broken in to either, a fact that has since prompted cemetery officials to consider sealing it permanently to prevent any further incidents.
It is thought that Nosferatu's influence on the portrayal of vampires in modern popular culture may have had something to do with the fact that it was only his grave targeted in the theft.
Other high profile grave robberies to have taken place over the years include those of silent movie legend Charlie Chaplin and Irish entrepreneur Alexander T. Stewart.
There have even been failed attempts to steal the bodies of Abraham Lincoln and Elvis Presley.
Source: The Guardian | Comments (13)
Tags: Nosferatu, Murnau