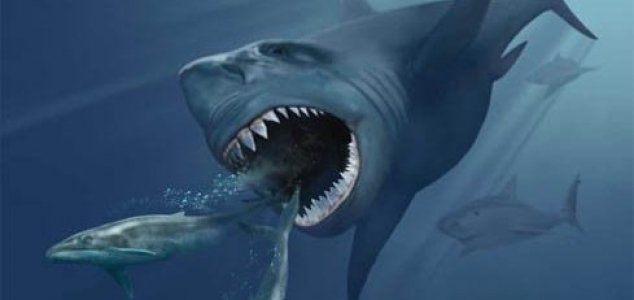 Megalodon was a force to be reckoned with.

Image Credit: CC BY 3.0 Karen Carr
The largest shark to ever live was able to eat whatever it wanted without having to worry about cavities.
The gargantuan carnivore, which grew up to 66ft long and would have dwarfed even the monster shark in the movie 'Jaws', possessed teeth quite unlike those of any current living animal.
While the teeth of modern sharks are known to feature a flouride-coated surface, Megalodon and many other prehistoric predators appeared to have teeth comprised of flouride both inside and out.
"You might say that they used 'built-in toothpaste,'" said senior study author Matthias Epple.
The discovery was made by analyzing the composition and microstructure of the teeth in both modern sharks and in two extinct prehistoric species. What scientists found was that this unique flouride-based composition had been present in carnivores for over 100 million years.
It isn't clear exactly what prompted the change from prehistoric shark teeth to those of modern sharks but scientists believe that it may have had something to do with fluorapatite, the mineral associated with flouride, which might have been more common in the ocean millions of years ago.
"Fluoride is not very common in seawater, (so) it is difficult for animals to collect fluoride, especially for a revolving jaw in sharks where the teeth are replaced every few weeks or months," said Epple.
With its huge size and voracious appetite Megalodon was one of the most fearsome predators ever to exist on Earth and roamed the prehistoric seas until its extinction around two million years ago.
Source: Discovery News | Comments (12)
Similar stories based on this topic:
Tags: Megalodon, Shark