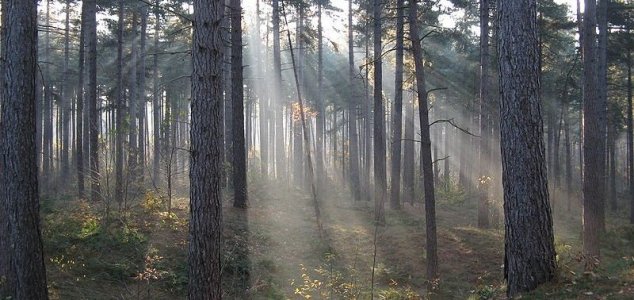 Bishopville's woods are said to be home to a strange creature.

Image Credit: CC BY-SA 3.0 Donar Reiskoffer
A legend from a small town in South Carolina has come to life this week in the form of a new video.
Tales of a strange hominid known as the Lizard Man have been reported in the town of Bishopville and its surrounding woodland for almost 30 years.
The earliest known sighting, which took place back in the summer of 1988, involved 17-year-old Christopher Davis who was forced to stop near Scape Ore Swamp at 2am with a flat tyre.
As he worked to repair the puncture he became aware of a strange noise in the trees nearby and a large lizard-like humanoid creature emerged right in front of him. Terrified, Davis leapt back in to his car and tried to drive away with the unidentified beast still clinging to the vehicle's roof.
An inspection of the car later revealed scratch marks on the roof and a broken wing mirror.
Fast forward to the present day and now a new video of the creature has emerged courtesy of an anonymous man who claimed that he'd recorded it back in May while he was out hunting raccoons.
While the video does appear to show something moving from right to left between the trees in the background the quality of the footage unfortunately makes it very difficult to make out.
Some critics have also argued that the creature itself looks like it might be computer generated.
Source: ABC News | Comments (38)
Tags: Lizard Man, Bishopville