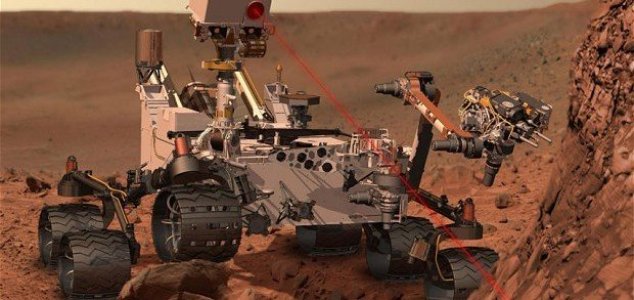 The rover is continuing to make surprising discoveries on Mars.

Image Credit: NASA
NASA's Curiosity rover has discovered a large amount of water beneath Buckskin Rock in the Marias Pass.
Despite appearances the barren, desolate sands of Mars are actually not as dry as they seem.
Thanks to its on-board drilling apparatus the rover, which arrived on Mars in 2012, has this week uncovered a hidden water deposit located only a short distance beneath the surface of the planet.
The discovery was made using the rover's Dynamic Albedo of Neutrons (DAN) tool, an active/passive neutron spectrometer which works by looking for the hydrogen in water molecules.
"The ground about one meter beneath the rover in this area holds three or four times as much water as the ground anywhere else Curiosity has driven during its three years on Mars," said Principal Investigator Igor Mitrofanov.
The find is very promising as it offers further evidence to suggest that the conditions on Mars were once a lot more favorable than they are today and that life may have been able to survive there.
"The main mission objective now is to examine layers of lower Mount Sharp for ancient habitable environments and evidence about how early Mars environments evolved from wetter to drier conditions," NASA wrote in a press release on its website.
Source: Mirror.co.uk | Comments (34)
Tags: Mars, Water