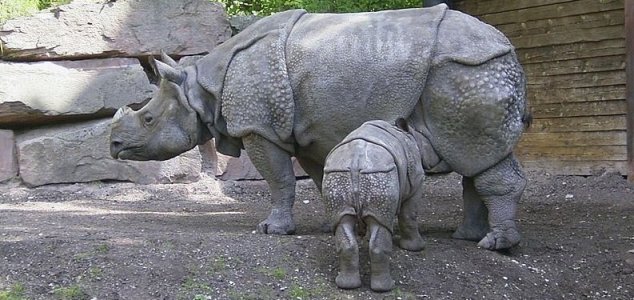 There are only a few dozen Javan rhinos in the entire world.

Image Credit: CC BY-SA 3.0 Jo Oh
Conservationists have spotted three incredibly rare Javan rhino calves at a national park in Indonesia.
The Javan rhinocerous has been in an extremely vulnerable state for many years now with their numbers dwindling to as few as 35 individuals back in 2011 as a result of illegal hunting.
Fortunately though thanks to the efforts of conservationists the number of remaining rhinos has been slowly rising and now three new calves at the Ujung Kulon park in Indonesia have brought renewed hope that the species could be on its way back from the brink.
"This is wonderful news," said Widodo Ramono, the head of conservation group the Indonesian Rhino Foundation. "Now we just need to ensure their protection."
Source: Independent | Comments (1)
Tags: Javan Rhino