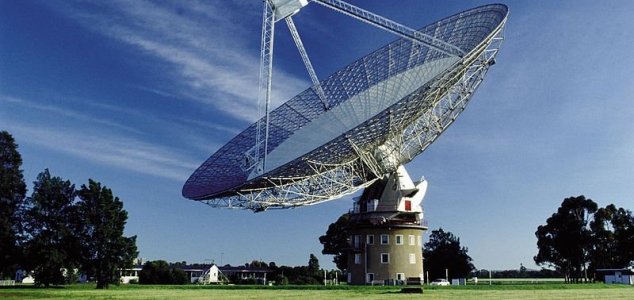 Should we really be sending messages out in to the cosmos ?

Image Credit: CC BY 3.0 CSIRO
Researchers across the country have been attempting to come up with a message to send in to space.
The idea of broadcasting a message in to the cosmos in an effort to communicate with an intelligent extraterrestrial race has been met with a considerable degree of uncertainity in recent years for the simple reason that attracting someone else's attention might ultimately do more harm than good.
This latest effort has been undertaken as part of the "Breakthrough Message" contest, an initiative funded by Silicon Valley investor Yuri Milner to help accelerate the hunt for extraterrestrial life.
Whether the message will ever actually be sent however continues to remain a point of contention - at a recent SETI conference for example a vote over whether to broadcast it resulted in a 50/50 tie.
One of the biggest concerns over the decision is whether sending the message could draw the attention of a hostile alien race - something Stephen Hawking has been warning about for years.
"The most naive one would be that aliens will come and eat us or invade us," said Dr Sandberg, a philosopher from the Future of Humanity Institute at the University of Oxford.
"That is probably not very likely. But a more sophisticated version is that we have seen what happens when more advanced civilisations encounter less advanced ones."
On the other side of the argument lies the potential benefits such contact could bring.
"We have a lot of these uncertainties, but we also know that our own civilisation is in a fair bit of trouble. We face some pretty big threats," said Dr Sandberg.
"That means it might be a good idea to gamble, and hope there is someone slightly older and wiser out there. If aliens told us something about how to handle our climate, or artificial intelligence, we might want to listen."
Source: BBC News | Comments (29)
Similar stories based on this topic:
Tags: Extraterrestrial, Life, SETI