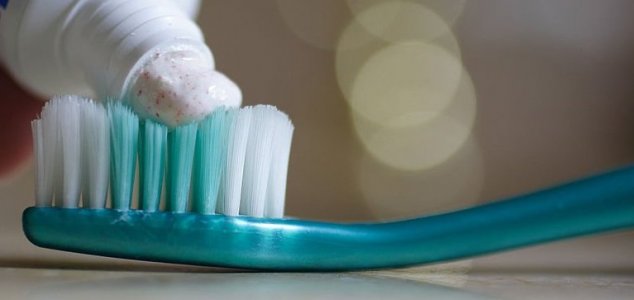 Would you brush your teeth with caffeinated toothpaste ?

Image Credit: CC BY-SA 3.0 Thegreenj
An American entrepreneur has come up with a new way of giving people a boost first thing in the morning.
Developed by Brown University graduate Dan Meropol, the appropriately named "Power Energy Toothpaste" was created to encourage Americans to brush their teeth on a more regular basis.
"Too many people aren't taking care of their teeth, even when they know they should," he said.
Whereas coffee can take up to an hour to be fully absorbed by the stomach, the caffeine in the toothpaste is absorbed much faster through the gums and mouth - providing a quicker boost.
The product has already proven a hit with Meropol's family and now the ambitious entrepreneur is hoping to launch a new crowdfunding campaign to bring the toothpaste to the masses.
Whether the recipe will prove popular with the general public however remains to be seen.
Source: Mail Online | Comments (22)
Tags: Toothpaste, Caffeine