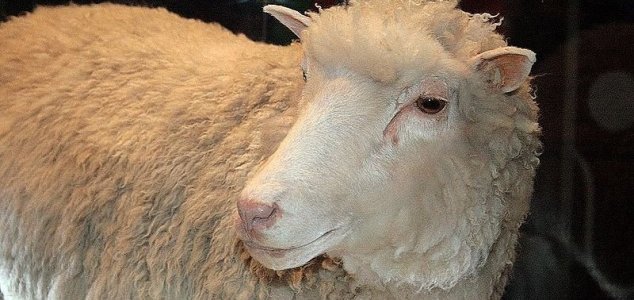 Dolly the sheep - the world's first cloned mammal.

Image Credit: CC BY-SA 2.0 Toni Barros
The man behind China's 'cloning factory' has suggested that it should now be possible to clone a human.
Xu Xiaochun, the chief executive of Boyalife which is currently building a large scale cloning plant in the Chinese port of Tianjin, maintains that the technology to create a human clone already exists and that the only reason it isn't happening now is because of the probability of a public backlash.
"Unfortunately, currently, the only way to have a child is to have it be half its mum, half its dad," said Xu. "Maybe in the future you have three choices instead of one. You either have fifty-fifty, or you have a choice of having the genetics 100 percent from Daddy or 100 percent from Mummy."
Once the new facility opens its doors within the next seven months it will create cloned cattle on a scale never seen before with over one million animals a year being produced by the year 2020.
There are also plans to create cloned racehorses, police dogs and many other animals.
Boyalife's South Korean partner Sooam, which is also working on cloning technology, is currently developing a way to bring back the mammoth by cloning cells from a specimen found in Siberia.
Source: Discovery News | Comments (16)
Similar stories based on this topic:
Tags: Cloning