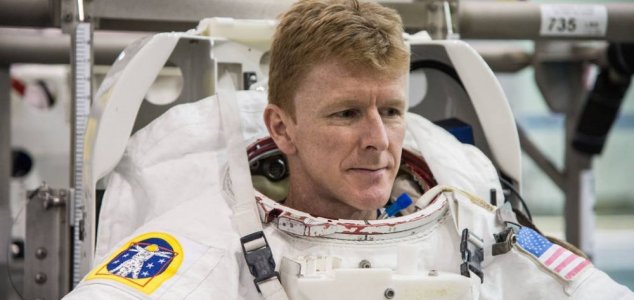 Tim Peake trained for years in preparation for the trip.

Image Credit: NASA
The Soyuz spacecraft has successfully arrived at the station following a tense manual docking maneuver.
The first British citizen ever to be selected as an astronaut by the European Space Agency, Peake, along with Russian commander Yuri Malenchenko and NASA astronaut Tim Kopra, blasted off from Kazakhstan earlier today from the same spot Yuri Gagarin launched from when he became the first human in space all the way in April 1961.
The launch from the Baikonur Cosmodrome went without a hitch however an issue upon arrival meant that Malenchenko had to take control of the spacecraft and dock with the ISS manually.
Peake will be spending six months aboard the International Space Station where, among other things, he will attempt to run a marathon while weightless and strapped to a treadmill.
"After a gap of 24 years since Helen Sharman flew to the Mir space station, the Union (Jack) flag is going to be flown and worn in space once again," he said.
"What that means is that there's nothing to stop the schoolkids in Great Britain today from being amongst the first men and women to set on foot on Mars in the future."
Source: Telegraph | Comments (9)
Tags: Time Peake, Soyuz, ISS