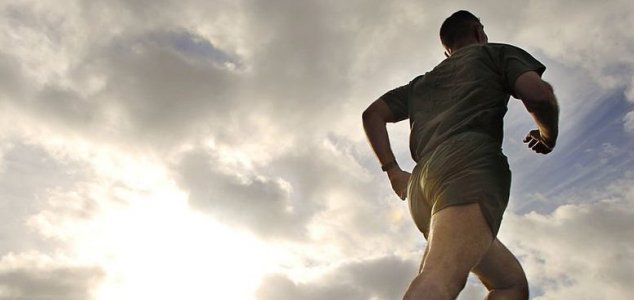 Ramsay has been running more in a week than most people do in a lifetime.

Image Credit: US Navy
Jamie Ramsay has spent 17 months running from North to South America to raise money for charity.
Ramsay, who is from East Lothian, has visited fourteen different countries during his mammoth journey which has taken him down the west coast of the United States as well as in to Mexico, Guatemala, Costa Rica, Colombia, Ecuador, Peru and Argentina.
The remarkable feat, which has seen him traverse every terrain imaginable from picturesque mountains to sweltering deserts, has earned him the nickname 'Forrest Gump' after the titular character of the 1994 movie which starred Tom Hanks.
Now after running 18,000 kilometers - the equivalent to 428 marathons - Ramsay will be arriving at the finishing line today in Buenos Aires where he will rest before returning home in January.
"I am not going to lie that I am absolutely shattered and looking forward to my bed, but bizarrely I spent this morning looking up potential new expeditions for the future, " he said.
"Doing something constructive that I thoroughly enjoy for over a year has been an amazing experience, and if I can find a financially viable way to continue living this kind of life then I will certainly try."
Source: Scotsman | Comments (5)
Tags: Jamie Ramsay, Marathon