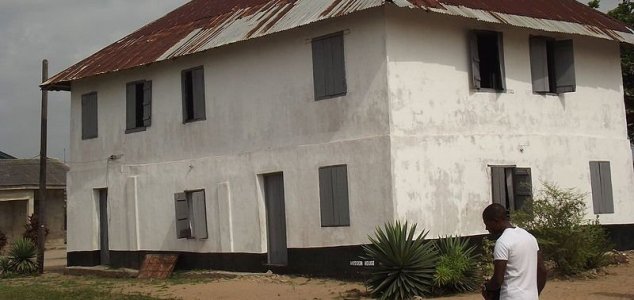 The house remains a popular tourist destination.

Image Credit: CC BY-SA 4.0 Samuel Tobbytex007
The world famous first storey house in Badagry has seen its fair share of ghost stories in recent years.
The house's construction was initiated back in 1842 by early missionaries and was completed three years later in 1845. The building would go on to serve numerous functions over the next 150 years and was a place of settlement for returnee slaves as well as being a school and a vicarage.
These days the house, which is situated a short distance from the local museum, has become a popular tourist attraction and with so many people going in and out of the building it is no surprise that it has also become something of a hotspot for tales of a rather more paranormal nature.
Among the ghost stories reported by visitors to the house are accounts of otherworldly sounds heard within its rooms, especially at night when the sounds of slaves yanking at their chains have been heard as well as the haunting tones of the missionaries singing gloriously in the darkness.
Some visitors even claim to have seen apparitions - either of Rev. Henry Townsend, who laid the building's foundations, or Samuel Ajayi Crowther, the bishop who translated the Holy Bible from English to Yoruba while staying at the house.
Sightings of ghostly missionaries wandering the building's halls have also been reported.
Whether there really is anything supernatural going on there however remains a mystery.
Source: Daily Trust | Comments (13)
Tags: Nigeria, First Storey House, Ghost, Haunting