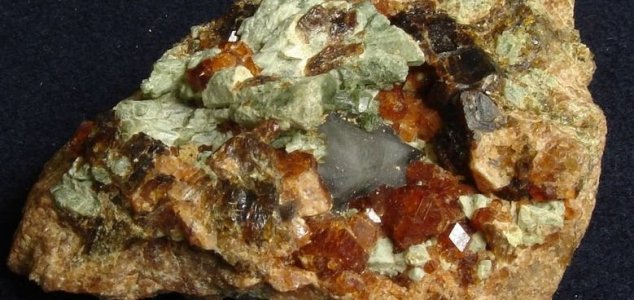 Some minerals are extremely rare.

Image Credit: CC BY-SA 2.0 Eurico Zimbres / Tom Epaminondas
Some types of minerals are so rare that the Earth's entire supply of them could fit in to a thimble.
Diamonds might be precious and highly sought-after but they aren't rare - that is at least according to researchers from the US who have put together a list of all the world's rarest minerals.
"Scientists have so far tracked down 5,000 mineral species and it turns out that fewer than a 100 constitute almost all of Earth's crust," said Dr Robert Hazen. "The rest of them are rare, but the rarest of the rare - that's about 2,500 minerals - are only found at five places on Earth or fewer."
"It's the rare minerals that tell us so much about how Earth differs from the Moon, from Mars, from Mercury, where the same common minerals exist, but it's the rare minerals that make Earth special."
One particularly rare mineral - fingerite - has only ever been found on the side of a volcano in El Salvador where it forms in a highly dangerous location under very specific conditions.
Another known as hazenite, which was named after Dr. Hazen himself, exists only in Mono Lake, California where it is formed by microbes when the phosphorus levels in the lake get too high.
Source: BBC News | Comments (8)
Tags: Minerals