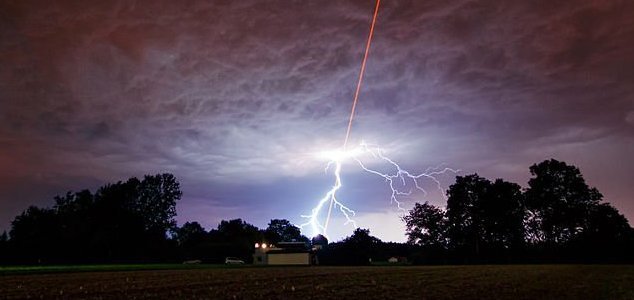 Can a laser beam send a spacecraft to Mars ?

Image Credit: CC BY-SA 3.0 ESO/M. Kornmesser
A new type of propulsion system could see lasers being used to 'push' a spacecraft up to great speeds.
There's no denying that today's spacecraft are extremely slow - especially when you take in to account that it can take years even to travel to other planets within our own solar system.
Most space probes and spacecraft currently use conventional chemical rockets which work by burning fuel to produce thrust - a mechanism that certainly works but is notoriously slow and inefficient - not least because it is necessary to carry all of that heavy fuel along for the ride.
According to NASA scientist Philip Lubin however, one way around this problem is to instead use laser beams to essentially 'push' a spacecraft up to speed without the need for any fuel at all.
The lasers, which would be situated on the surface of the Earth, could enable a type of 'photonic propulsion' by firing at special 'sails' on a spacecraft in an effort to propel it forwards.
While it wouldn't be possible to push anything particularly heavy, such a system would be perfect for sending probes to other worlds within our own solar system and perhaps even further than that.
"There are recent advances that take this from science fiction to science reality," said Lubin.
"There is no known reason why we can not do this."
Source: Science Alert | Comments (74)
Similar stories based on this topic:
Tags: Mars, Lasers