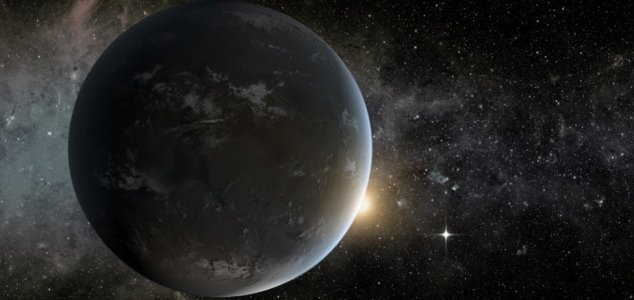 Is there really a ninth planet lurking in the outer reaches of our solar system ?

Image Credit: NASA
Astronomers in France have managed to narrow down the area in which the new planet could be located.
Nobody knows exactly where it is, how big it is or if it even exists at all, but when researchers at the California Institute of Technology revealed earlier this year that the existence of a ninth planet in our solar system was a very real possibility, the hunt for this enigmatic new world began in earnest.
Scientists believe that if it does exist, the new planet is likely to be around ten times the mass of the Earth and could take up to 20,000 years to complete a single orbit around the sun. It is also likely to be twenty times further out from the sun than the current furthermost planet, Neptune.
Now following a new analysis of data collected by the Cassini orbiter around Saturn, scientists in France have been able to conclusively rule out several regions of the solar system by developing mathematical models detailing the new planet's gravitational effects on the other eight planets.
Their work has effectively reduced the number of places Planet Nine could be by 50%.
"The most distant objects all swing out in one direction in a very strange way that shouldn't happen, and we realized the only way we could get them to swing in one direction is if there is a massive planet, also very distant in the Solar System, keeping them in place," said CIT's Dr Mike Brown at the time of the original Planet Nine announcement back in January.
"There are many telescopes on the Earth that actually have a chance of being able to find it and I'm really hoping that as we announce this, people start a worldwide search to go find this ninth planet."
Source: The Guardian | Comments (22)
Tags: Planet X, Planet Nine, Solar System