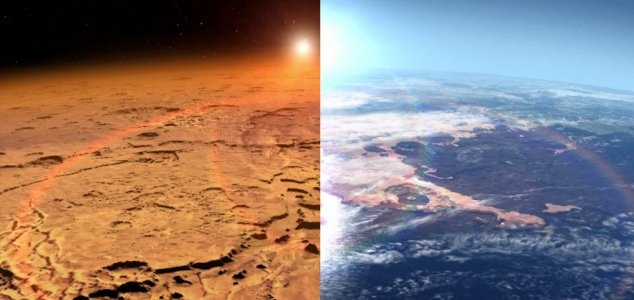 Mars was once much wetter than it is today.

Image Credit: YouTube / NASA
New evidence has suggested that Mars may have once experienced frequent and destructive tidal waves.
Tsunamis might not be exclusive to the Earth - that is according to a team of US scientists who have used new satellite data to identify the telltale hallmarks of two huge tsunamis on the surface of Mars.
Likely triggered by asteroid impacts, the occurrence of these huge waves offers up the strongest evidence yet that Mars' low, flat northern hemisphere was home to a vast ocean of liquid water.
"Clearly, it's one of the implications of this work: to have tsunamis, you must have an ocean," said planetary scientist Alexis Palmero Rodriguez. "So, we think this is going to remove a lot of the uncertainty that surrounds the ocean hypothesis."
Other scientists also agree that the new findings are an important step forward for this theory.
"The idea of a northern ocean on Mars has been floating around for decades," said planetary scientist Peter Grindrod from University College London.
"But the evidence hasn't been able to push this idea forward as the consensus view."
"However, this possible evidence of tsunami deposits is interesting and, along with other recent studies of widespread deltas, could perhaps mark the beginning of a reinvigoration of the ocean hypothesis."
Source: BBC News | Comments (7)
Similar stories based on this topic:
Tags: Mars, Tsunami